Cheap bourbon is a fickle mistress. There are few bourbons that maintain both a low price and a palatable taste. Take for example Fighting Cock bourbon by Heaven Hill. It's a decent, six year old whiskey that clocks in at a healthy 103 proof. It's about, oh I dunno, $16~ish a liter. It is a decent bourbon for mixing but drinking it straight is a measure in sheer willpower. I'm not sure what it is but I can't drink that stuff neat no matter how much I try. And then there's Early Times. That's cheap and readily available. But I can't drink that in any fashion. It smells like corn soaked in paint thinner and tastes equally wretched. Budget bourbon is hard to come across and those that do find one jealously horde it.
For me, I have a broad range of cheap bourbons and, unlike some people, I'm willing to share. Fighting Cock and Buffalo Trace make it onto my bill of fare rather frequently and that's cool. But thanks to travel retail, I've found my favorite budget bourbon. Wild Turkey 101. Eight years old, 101 proof. It's a manly whiskey. It's got a kick like a mule and makes me think of the stuff they swilled down in Wild West taverns in the mid 1800s. But unlike that stuff, it tastes pretty damn good. And the best part? I'm equally comfortable mixing it (the higher proof holds well in a mint julep) and drinking it neat. Here she is in all of her bottled glory:
How does it look in the glass?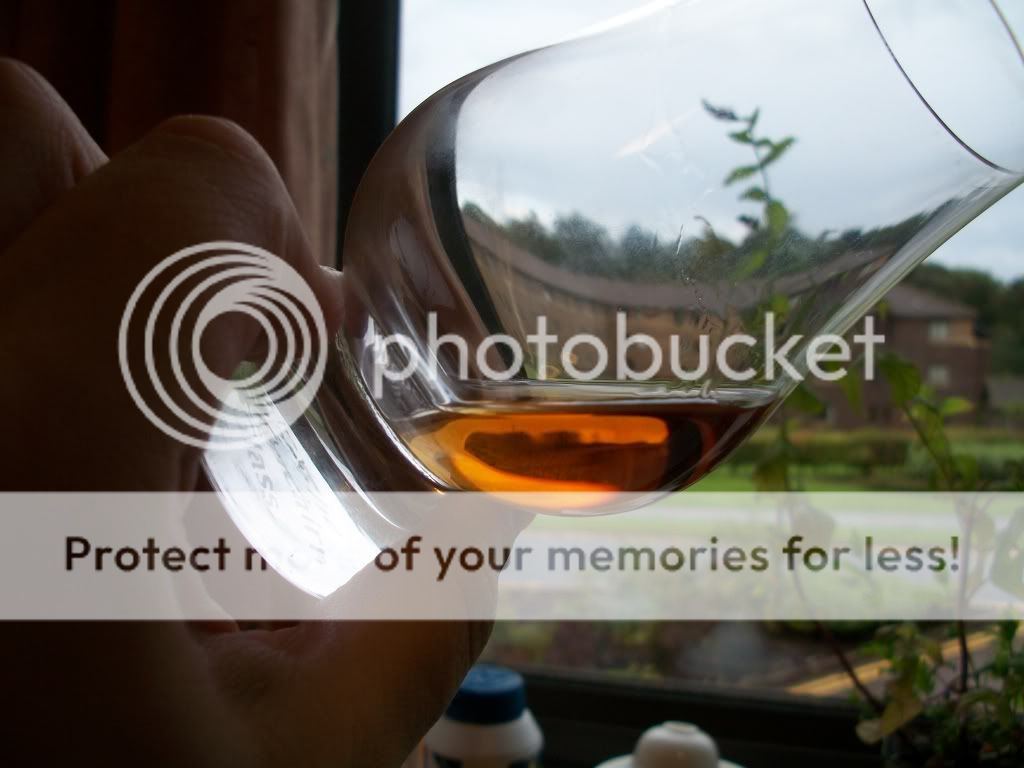 Looks miiiighty delicious. Here's the particulars:
Nose:
It smells like freshly hewn wood and corn oil. What must be a decent rye content gives some paprika and mustard powder-like spice. Busted, worn leather as well. Reminds me of the barn on my godparent's farm.
Taste:
Honey and corn oil sweetness tempered with wood. Floral as well but I can't quite narrow down what it is. This fades to a robust vanilla and oak coupled with, strangely, a taste not unlike burnt ends from brisket. That mustardy/paprika rye taste is there too but buried deep. Finish is not warm, but biting and bracing like a bonfire on a chilly night.
When you can get a liter bottle of this for $20 at travel retail, you can't go wrong. This is the "girl next door" bourbon. Sure, there's prettier, fancier, more costly belles at the ball...but more often than not the best thing is something you've always overlooked. Although, frankly, I feel that way about just about all bourbon. There's your fancy scotch, your Japanese whisky, your Irish too. But that girl next door, that southern belle, always calls to me strongest. And I generally heed. Funny, that.